Villa Victoria is a stunning luxury property directly on the lake, with stunning views throughout and total exclusive privacy and quiet. The villa is entirely new and built to the highest modern standards within the original shell of a very romantic ancient building, with original stone walls, wooden and marble floors. An evocative hideaway for a perfectly relaxing holiday steeped in both comfort and history.

The villa sleeps 5 in 3 bedrooms with 3 bathrooms. The common areas are luxurious, spacious and bright, with a fully equiped kitchen, dining both inside and outside (with Barbecue), and beautiful handcrafted designer furnishing throughout. The outside areas are also fully furnished, with sun loungers along the waterfront, lovely terraced gardens and lawns, and a large outdoor jacuzzi/mini pool overlooking the lake. There is a private buoy for guest's boat parking directly in front of the villa.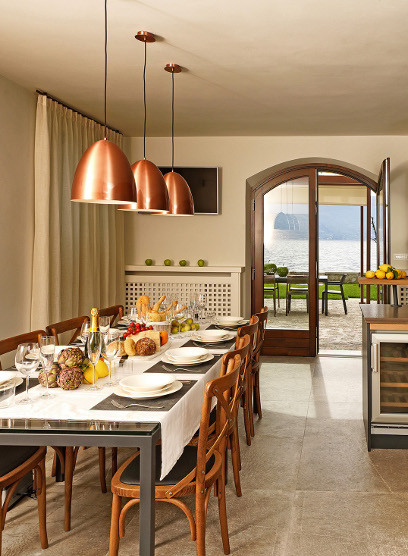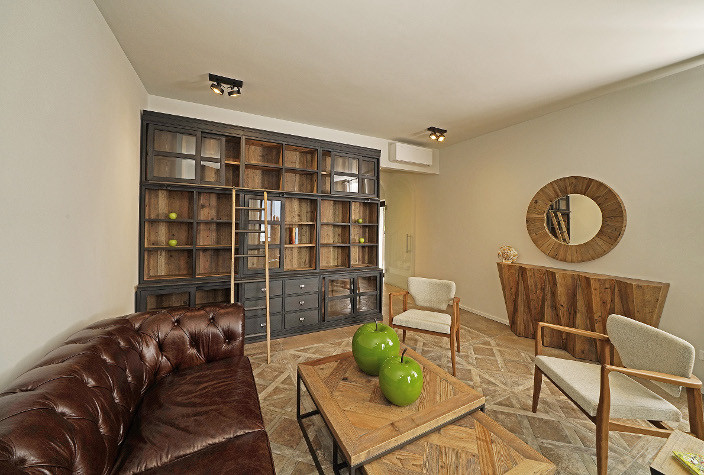 The town of Gargnano, with a ferryboat port and marina, is about 1.5km along the flat lakeside. A city steeped in history and charm, gargnano started as a monastery in the 1200s, where the monks grew lemons. And from here begins the long and fascinating history of the limonaie of Gargnano. The town blossomed and grew, lemons its principle industry, and it was completely hedged in by mountains and lakes, isolated with access only from the lake until the 1930s when the lakeside highway was built. As a result Gargnano has developed and maintained an extraordinary and unique local flavour and charm. The town has a plethora of quaint small local shops and restaurants. Though only a small village, Gargnano boasts not one, but two Micheline star restaurants: Villa Feltrinelli and Tartugha. And for less formal nights out, there are a number of excellent restaurants and pizzerias, some right on the waterfront with lakeside tables.
Full hands-on luxury service, including professional cleaning, hotel quality linens & towels and concierge service is provided by Holiday-Garda. All of our villas are stocked with starting supply of toilet paper, kitchen paper, napkins, coffee, tea, sugar, salt, and pepper. We also provide a wide range of luxury extra services, including personal chef, masseuse, chauffeur, excursions, airport transfers, villa stocking and much more – see the guest services section of our website (holiday-garda) for more details.

Holiday-Garda guests are always met on site with a personalised checkin with english speaking local experts, who will provide an orientation on both the house and the local area. We also provide a very detailed house manual with a local guide, including restaurant guide, shopping guide, local activities and more; and our concierge director is always available to help you liaise and access any local service.