Villa Vibe Luce is a wonderful villa in Gardone Riviera in a perfect location, close to the lake and the town. The architecture and style reverberates with Italian 1930s elegance and was frequented by poet writer Gabriele d'Annunzio. A plaque written by the poet gives the villa its name "Vibe".

Outside, the villa is surrounded by a garden adorned with colorful flowers and ancient plants, the villa has a large infinity pool with a diving board, furnished with deckchairs and sun loungers. There is also a comfortable outdoor eating area with table and barbecue. Wifi, air conditioning, SKY television, garage and private parking on the property.

Inside, the villa is on several levels connected by a spacious central staircase in the 30s style. On the ground floor there is the living and dining area overlooking the garden, lake and pool, as well as the kitchen, the entrance atrium and a shared bathroom; on the first floor, with balconies all around, there are 4 bedrooms and two bathrooms. On the top floor there is a family suite with a large room sleeping 4 and a small room for one, as well as a small bathroom. This level also has a large terrace overlooking the lake.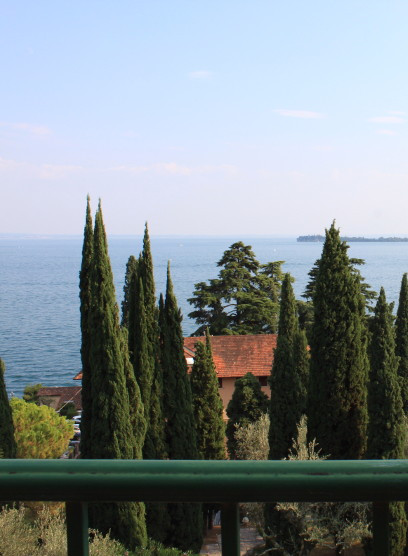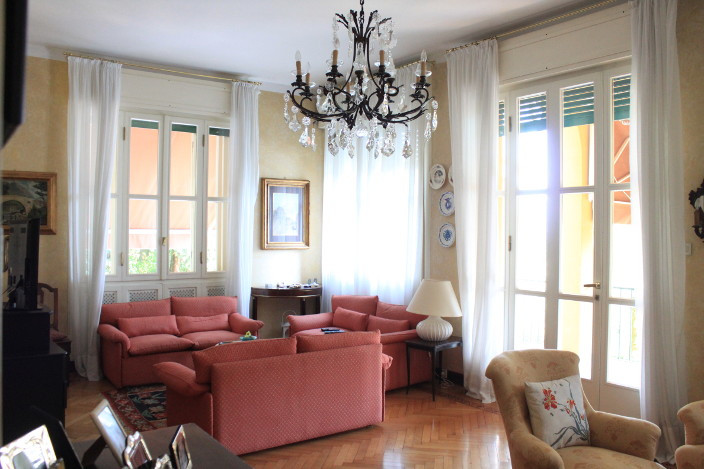 The villa is located about 300 meters from the lake and from the famous "Fa
giano" restaurant and spa of the Grand Hotel Fasano. The property is less than 2 km from the center of Gardone Riviera, which offers romantic and typical restaurants and shops in the old town, including the Vittoriale di D'Annunzio and its shows with international artists. A wonderful place for a holiday, in perfect balance between a small town and a city, Gardone Riviera has characteristic cobblestone streets and beautiful old-world architecture. Salò is about 5 km away, and also offers the services and performances that you expect in a city, including theater, museums, historical attractions, restaurants, bars, shops and supermarkets and more.

Full hands-on luxury service, including professional cleaning, hotel quality linens & towels and concierge service is provided by Holiday-Garda. All of our villas are stocked with starting supply of toilet paper, kitchen paper, napkins, coffee, tea, sugar.. We also provide a wide range of luxury extra services, including personal chef, masseuse, chauffeur, excursions, airport transfers, villa stocking and much more – see the guest services section of our website (holiday-garda) for more details.

Holiday-Garda guests are always met on site with a personalised checkin with english speaking local experts, who will provide an orientation on both the house and the local area. We also provide a very detailed house manual with a local guide, including restaurant guide, shopping guide, local activities and more; and our concierge director is always available to help you liaise and access any local service.

EXTRA COSTS: TOURIST TAX STARTING FROM APRIL 1ST TO OCTOBER 31st, 1 EUR DAY PAR PERSON >14Y http://www.comune.gardoneriviera.bs.it/2015/12/22/imposta-di-soggiorno-tariffe-e-periodo-di-applicazione-2017/ HEATING COST: 50 EUR/DAY IF USED

Registration Number: 017074-CIM-00083